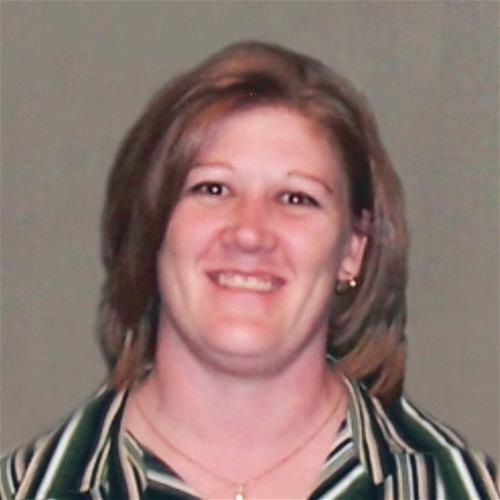 Born on:

October 16, 1970

Departed on:

February 27, 2019

Resided in:

Cedar Rapids, IA
Shelly M. Hathcock
---
I am so sorry for the loss of great person.
My heart is broken. Shelly was a wonderful person who left us way too soon. She will be forever missed by all that had the pleasure of knowing her. I am comforted knowing that she is no longer suffering. She fought one hell of a fight. God bless Shelly and her family during this time.
I worked with Shelly for years regarding scheduling of radwaste operators. Nobody could hold a candle to her when it came to understanding all the details of scheduling, fatigue rule, and overtime use. I know because I made the mistake of challenging her and was promptly set straight. She has been and will be missed. Tragic loss at way too young of an age. My thoughts and prayers are for her family.
Sorry to hear of Shelly's passing. Our thoughts are with her family.
I thought this winter couldn't get any more bitter but it feels like it has now. She was one of the best people I've ever had the pleasure of working with. Always supportive but quick to call you out if you were trying to get away with something. She will be greatly missed by all who knew her.
When I was in the operations department at DAEC, the best place to 'hide' was Shelly's desk. It was always nice to chat with her. She will be missed. Condolences to her family.
Shelly was a wonderful friend growing up in school. A have fond memories of times spent together in and out of the classroom. Prayers for her family, and relief for her knowing she is in a better place with no pain and sorrow, only JOY and PEACE!!
There are no words...was a great childhood friend. All of the memories came flooding back. Loved her for her honesty and humor and her entire family. They were and are a very close family that I admired as I grew up. From the depths of my heart I am so sorry for your loss. May she be at peace and and god bless her family. Prayers to you all. Much love and hugs...Kim
We are so sorry for your families loss. Shelly was a kind and brave soul. I hope the memories of her humor will bring happy memories.