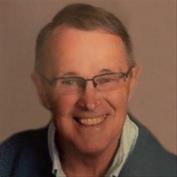 Born on:

November 12, 1940

Departed on:

February 3, 2019

Resided in:

Cedar Rapids, IA
Ronald W. Thomason
Ronald W. Thomason, 78, died unexpectedly on February 3, 2019 in Cedar Rapids, IA.

He was born Nov. 12, 1940 during the Armistice Day blizzard in rural Charles City, IA, the third of five children born to Gaylen and Lorraine (Hammond) Thomason. Ron lived his early years in Cedar Falls, IA, moving to Nashua, IA when he was 12. He graduated from Nashua High School and from State College of Iowa (UNI) and later earned a Masters Degree from Iowa State University. He was married to Sharon Buss in 1961. They had four children. In 1988, he married Cherryl (Moon) Dyrland.

Ron taught and coached at Janesville, George, Monroe, and Marion, Iowa. At Marion Independent School District, he was the Elementary School Counselor, coached Middle School wrestling, High School Cross Country, and Assistant Coach of Track and Field retiring in 2006. In 2007, he was inducted into the Marion Foundation Hall of Fame. He served on the Foster Care Review Board, and was a member of First Congregational Church in Cedar Rapids serving as a Deacon. He was a life-long athlete, participating in a Triathlon with his son and daughter, running the Bix numerous times, the Big Sur Marathon, as well as other road races. An avid bicyclist, Ron rode with his brother, from Cedar Rapids to Connecticut. He later rode from Portland, OR to Cedar Rapids so he could say he pedaled across the United States. Ron and Cherryl enjoyed traveling all over the US as well as Wales, England, Scotland, Ireland and France.

Ron's greatest pride and joy was his family; sons, Troy (Janelle) of Glendora, CA, Brad (Michelle) of Marion, IA, and Ryan (Lydia) of Northville, MI, and his daughter, Shelli (Dale) Fehr of Hampton, IL, step-daughters, Christina (Steve) Smith, of Mankato, MN, and Lindsay (Casey) Prince of Cedar Rapids. He had nine grandchildren, Peter, Helena and Julia Thomason in MI, Avery (Blake) Nisius of Urbandale, Erin Thomason of Cedar Falls, Aria and Cadence Smith of Mankato, MN and Eloise and Phoebe Prince of Cedar Rapids. In addition to his children and grandchildren, he is survived by his wife, Cherryl, as well as two brothers, Larry (Lois) of Evansdale, IA and Spencer (Connie) of Pewaukee, WI and one sister, Marilyn (Henry) Hemmen of Rock Island, IL, many cousins and countless friends.

Ron was preceded in death by his parents, Gaylen and Lorraine, his step-father, Howard Powers, and a brother, Stanley.

For Ron, there were no strangers. He was fond of saying, "they're only friends I haven't met yet." He was kind, loving, compassionate, generous and the epitome of a "good guy."

A Celebration of Life service will be held in the spring. In lieu of flowers, memorials may be made out to Marion Independent School District- Ron Thomason Trust. Memorials can be sent directly to The Marion Foundation, 777 S 15th St. Marion IA 52302. The Trust will continue Ron's tradition of funding school lunches for students in need.