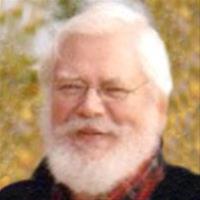 Born on:

September 19, 1948

Departed on:

February 23, 2019

Resided in:

McGregor, IA
Edward Carl Davies
Edward Carl Davies, 70, of McGregor, IA, passed away on Saturday, February 23rd, 2019, in Davenport, IA.

He was born on September 19, 1948, in McGregor to Earl and Elsie (Reinhardt) Davies and attended Mar-Mac High School, graduating in 1966. A life-long lover of water, Ed enjoyed spending as much time as possible on the Mississippi River during his childhood. The majestic power of the river would be an influence on Ed for the rest of his life. He married his sweetheart, Kathy Marie Kreiter of Davenport, IA, on August 17, 1968. In 1971, upon receiving his Bachelor of Music Education degree from the University of Northern Iowa and receiving his draft notice, Ed enlisted into the United States Navy as a tuba and bass player. During his service, Ed traveled around the world by ship, performing for thousands of people. He and his family settled in Zion, IL, where Ed played tuba regularly in brass quintets and area orchestras. By the mid 1990s, he had returned to McGregor and the river he so passionately loved; this time, sharing his passion with others through boat tours and his extensive historical knowledge of the McGregor area. He particularly enjoyed being Santa Claus at the holiday season, and brought so much joy to so many with his white beard, jolly laugh, and twinkling eyes.

Ed is survived by his wife of 50 years, Kathy, of McGregor, IA, his two daughters, Kristen Davies (Christopher Hudson) of Madison, WI, and Rebecca Stahr (Wade) of Winthrop, IA, his three grandchildren, Benjamin, Nikolas, and Ella, his sister Dorothy Noeding, of Phoenix, Arizona, as well as many other friends and relatives.

He is preceded in death by his parents, his brother and sister-in-law, Earl and Vivian Davies, Jr., his sister and brother-in-law, Charlotte and Alvin Franz, all of McGregor, and his brother-in-law, Chuck Noeding of Phoenix, Arizona.

A memorial service is planned for later this spring, and donations can be made to the Mar-Mac Rescue Squad and McGregor Hook and Ladder.