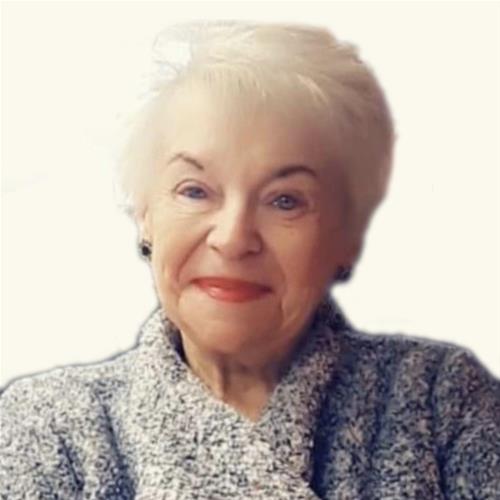 Born on:

April 3, 1938

Departed on:

December 29, 2019

Resided in:

Kanawha, IA
Veronica Johnson
Veronica Leone Johnson 81 of Kanawha passed away Sunday, December 29, 2019 peacefully at home surrounded by family.
Veronica (Ambroson) Johnson was born April 3, 1938 to Arthur and Lillian Ambroson in Forest City, Iowa. Veronica grew up on a farm west of Leland and attended school in Forest City.
Veronica was united in marriage to Jerry Alfred Johnson on May 28, 1955. To this union they were blessed with 8 children. They made their home on a farm north of Kanawha.
Veronica worked at Triggs Manufacturing in Kanawha for 20 years. In 1991 she opened KJ'S with her daughter Kim. After KJ's closed Veronica enjoyed retired life and wintering in Texas for 16 years.
Veronica was a member of the Kanawha Lutheran Church. She also enjoyed watching and spending time with her grandkids, doing puzzle books, scratch tickets, attending auctions at the local auction house and going out to eat.
Veronica is survived by her husband Jerry Johnson of 64 years and 8 children, Kelly (Joyce) Johnson, Johnston, IA, Kim (Paul) Kraft, Renwick, IA, Kris Jacobson, Clear Lake, IA, Kamille Johnson, Kanawha, IA, Kevin Johnson, Clear Lake, IA, Karl(Sherrie)Johnson, Kanawha, IA, Kent(Sybil) Johnson, Kanawha, IA, Kendra Harms, Kanawha, IA. She was blessed with 29 grandchildren. Including 1 very special granddaughter Chelby Harms. With 54 great grandchildren. Sister Lavonne Grisnik, Omaha, NE and sister-in-law Illene Robinson, West Allis, WI and several nieces and nephews.
Veronica is preceded in death by her parents, grandson Ryan Johnson and her father-in-law and mother in-law Alfred and Nora Johnson.
Celebration of Life will be Friday, January 10, 2020 at the Kanawha Lutheran Church, 125 West 4th Street, Kanawha, IA 50447, from 3-6 pm.