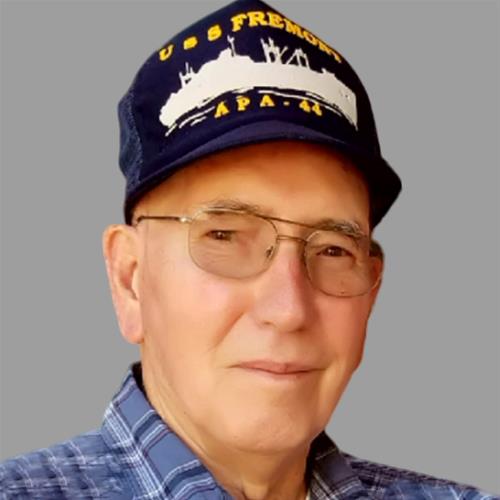 Born on:

October 19, 1932

Departed on:

December 23, 2019

Resided in:

Muscatine, IA
Donald Kenneth Day
Donald Kenneth Day, 87, of Muscatine, passed peacefully into the arms of his Lord and Savior on Monday, December 23, 2019 at Bickford of Muscatine. A memorial service will be held Saturday, January 18, 2020 at 2:00 pm at The Seventh Day Adventist Church, Muscatine.

Donald was born on October 19, 1932 to Fred and Rose (Smith) Day in Muscatine. He proudly served in the US Navy during the Korean War as a 2nd Class Petty Officer on the USS Fremont – APA-44. Donald was united in marriage to Regina Boche on November 9, 1957 in Muscatine. He was employed by Henderson Chevrolet Oldsmobile and then by HON Industries until his retirement.

He was a member of the Church of God 7th Day. He loved studying scripture and sharing God's word with others. He enjoyed spending time with his children, grandchildren, family and friends. Donald was a man of few words and valued for his wisdom. He played guitar and loved to sing and share music with others, especially on the Sabbath Day. Don took great pride in his farm, cutting acres of timber and being a good steward of the land.

He will be deeply missed by his loving wife of 62 years, Regina, of Muscatine; children DeWayne (Alice) Day of Hudson, Colorado, Barbara Day Stalkfleet of Muscatine, Doris (Clint) Rigg of Muscatine, Susan Day (Rob Livingston) of Elburn, Illinois, Nancy (Rick) Kite of Independence, Iowa, Steven (Stacey) Day of Muscatine; siblings Laura Adams and Michael (Brenda) Day of Muscatine. He will be missed by his many grandchildren and great-grandchildren.

Donald was preceded in death by his parents, Fred and Rose (Smith) Day; siblings Melvin Day, Lloyd Day, Ivan Day, Elmus Day (in infancy), Velma McKillip, Marie Hall, Ruth Schnedler and Marjorie Herlein; and one granddaughter, Kelsey Rose Renfro.