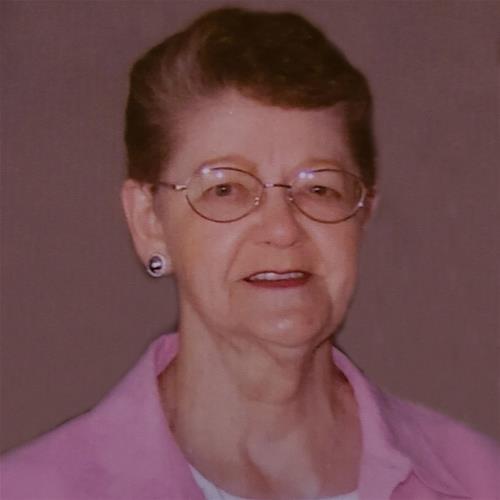 Born on:

December 3, 1932

Departed on:

August 30, 2019

Resided in:

Cedar Rapids, IA
Patricia Anne Burks
Patricia Anne Burks, 86, of Cedar Rapids died peacefully Friday, August 30, 2019.

Private family inurnment will be held at St. John's Cemetery, Cedar Rapids.

Surviving include her children, Pat Baumgard of Cedar Rapids, Barb (Linn) Wiley of Shellsburg, Linda Thompson of Palo and Bill Burks of Vinton; 10 grandchildren and 16 great grandchildren; Also surviving are several nieces and nephews.

She was preceded in death by parents, husband William Burks on June 6, 2010, mother-in-law and father-in-law, son-in-law, Paul Thompson, and 2 sisters.

Patricia Anne Ehda was born December 3, 1932 in Cedar Rapids, Iowa, the daughter of Frederick and Mary (Miller) Ehda. On October 30, 1951, she married William Burks in Cedar Rapids. She was a homemaker, later worked at JCPenney's, and then the Cedar Rapids Gazette mail room. She enjoyed working in her yard with her flowers and especially spending time with her family. She will be greatly missed by all who knew and loved her.

The family would also like to especially thank Mercy of Cedar Rapids and the Hiawatha Care Center for the care and support they gave.