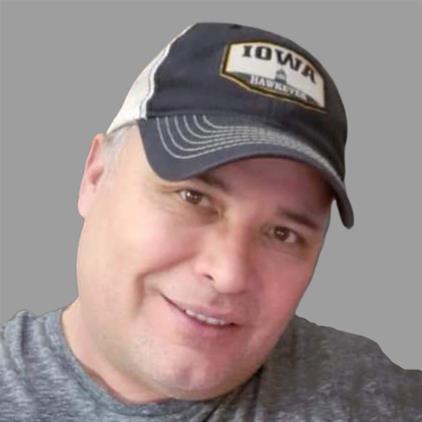 Born on:

July 11, 1970

Departed on:

August 7, 2019

Resided in:

Cedar Rapids, IA
Joseph "Joe" Honn
Joseph "Joe" Honn, 49, passed away unexpectedly on Wednesday, Aug. 7th, 2019. He was born July 11th, 1970 in Waukegan Illinois. Joe graduated from Jefferson High School in 1989. He was employed with G.E/Wells Fargo for 16 years. His greatest passion was being a volunteer firefighter with the Ely Fire Department for 16 years, he also enjoyed being a fire instructor for Kirkwood. Joe enjoyed spending time with his family, friends, and his dogs. He was loved by all who knew him and will be deeply missed.
Joe is survived by his wife of 20 years, Stephanie (Forest) Honn, son Jordan, daughter Sydney Honn and daughter Kali (Austin) Reiman, and grandchildren Jonah, Oliver, and Jackson; parents Sharon and Rodger Honn, Jose and Pearl Hernandez, and mother and father in law Deb and Al Forest, and siblings Tabitha (Brian) Roman, Chelsea (Dan) Reisner, step-sister Debbie Honn, step-brother Kevin (Kim) Honn, sisters Mariza, April, and brothers Jose Angel, Flavio Noe, Angel Rene Hernandez.
He was preceded in death by his step-sister Kathy Miller, step-brother Steve Honn, and maternal grandparents.
There will be a celebration of life at a later date, that will be posted as a public event on Facebook. Condolences can be sent to the family at 727 3rd Ave SW, Cedar Rapids 52404.