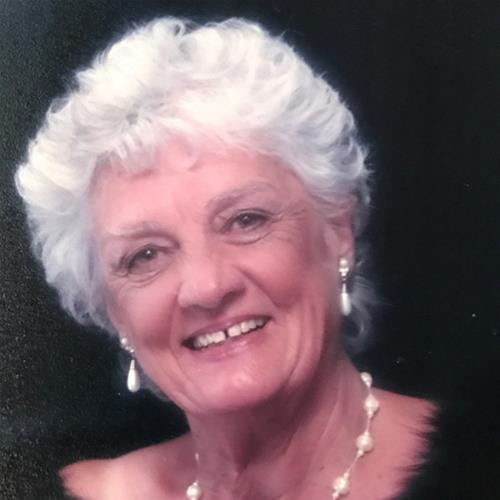 Born on:

November 4, 1934

Departed on:

August 27, 2019

Resided in:

Cedar Rapids, IA
Carole G. Kenney
Carole (Gilbert) Ek Kenney, 84, of Cedar Rapids, passed away unexpectedly at her home on August 27th. A Celebration of Life will be held from 5 - 8 PM on Thursday the 19th at Clark Alumni House, Coe College. If you have a special memory of Carole, please share with the family at her celebration of life.

Carole was born to Gordon and Evelyn Gilbert on Nov. 4, 1934 in Chicago, IL. She graduated from Franklin High School in 1953 and attended Coe College. In June 1955 she married Gayne Ek. They were blessed with 3 children but divorced after 15 years of marriage. Carole later married James Kenney and they too were blessed with a child. They later divorced.

As a young girl, Carole enjoyed ice skating and playing the piano. She moved to Cedar Rapids at 14 when her father was transferred with Burroughs Corp. As a gifted pianist, she had the opportunity to play with the Cedar Rapids Symphony. Carole also passed along this gift to her piano students she enjoyed teaching. Carole was a homemaker for several years before becoming the Media Secretary at Harding Middle School. She loved her work, enjoyed the staff and kids, scoring for athletics and working musical events. She retired after 30 years with Cedar Rapids Community School District. Her hobbies included cooking in her gourmet club, painting, performing in piano recitals, giving piano lessons, dancing, visiting amusement parks, crossword puzzles, playing Solitaire, spending time with her grandkids and travel.

One of the things Carole was known for was her annual Christmas letter to friends and family. She was always eager to share her many travels around the world, and also eager to share the accomplishments (with an occasional exaggeration) of her children. She was often the light of the party and was never able to sit still if there was music playing. She loved to dance and appreciated all genres of music. She had a love of animals as well, and there was never a shortage of pets in the house. She even doted over the fish in the Harding Middle School library. She was a model for how to persevere in the face of adversity, teaching that if you fall down, you get back up, that tomorrow is a new day. Those who knew her well would describe her as a very positive, fun loving lady who loved to care for her garden, enjoyed tanning, an occasional Merlot, eating bacon and wearing blue from head to toe.

Family was the most important thing to Carole; they gave her such joy and meaning in her life. She is survived by her sister Susan (Jerry) Knapp of Sacramento, CA, 4 children; Gil Ek of McKinney, TX, Cindy Ek and Cheri Ek Rizer of Cedar Rapids and Nikki (Richard) Kettelkamp of Marion. She was blessed with 9 grandchildren, Carly Ek of McKinney, TX, Ryan (Steph) Leach of Cedar Rapids, Andrew (Tiffany) Rizer of Honolulu, HI, Nicole Rizer of Denver, CO, Anna and Will Rizer of Cedar Rapids, Liam, Evi and Elsa Kettelkamp of Marion. She was also blessed with great-grandchildren Spencer, Bryson and Gavyn Leach of Cedar Rapids, nieces Krista (Mike) Stassi, Katie (Peter) Linssen and nephews Jon (Kelly) Knapp, Chip Van Rooyan and Eric (Allison) Knapp of California. She will be deeply missed by her family and friends. Carole was preceded in death by her parents.

In lieu of flowers, the family requests you make a donation in her memory to either Waypoint, Critter Crusaders or Coe College music department.