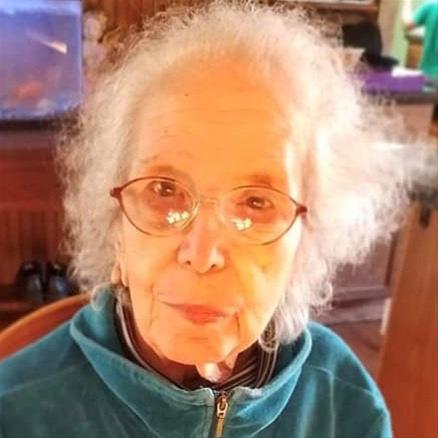 Born on:

April 3, 1928

Departed on:

August 29, 2019

Resided in:

Oelwein, IA
Adelina Hinojosa
Adelina "Lily" Hinojosa, 91, passed away Thursday morning, August 29, 2019 at her home with her loving family. A memorial service with family and friends will take place at a later date with possible burial at Woodlawn Cemetery in Oelwein, Iowa also at a later date.

Adelina is survived by her niece Lenore and Danny Ohl, and her great nephews and nieces, Benjamin and Jaime Ohl, Marlena and Jovan Partman, Joseph and Cristine Ohl and Olivia Ohl and Cody Laughlin. Her great-great nephews and nieces totaling 20 that live in Oelwein, Iowa. And numerous family members from Washington State, Texas, and California. She was preceded in death by her parents, 4 brothers and 3 sisters.

Adelina was born April 3, 1928 to Francisco and Josepha Hinojosa in Edinburg, Texas. She attended school in Texas and lived there until her adult life. She later moved from Texas to Washington State. Adelina never married and didn't have any children of her own, but lived with her niece Lenore and Danny Ohl and their children Benjamin, Marlena, Joseph, and Olivia, who loved her like another mother to them.

Adelina moved to Oelwein, Iowa with her niece Lenore and Danny Ohl and their 4 children. She lived with them for 35 years of her life. Adelina loved being part of her family that loved her and looked to her as another mother, grandmother and great grandmother.

She is a link to our family that will be greatly missed and forever in our hearts.