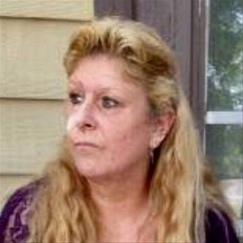 Born on:

October 24, 1961

Departed on:

April 16, 2019

Resided in:

Loveland, CO
Traci Renee Corder
Traci Renee Corder went to her Lord on April 16, 2019. Traci was born to Harold and JoAnn Corder on Oct. 24, 1961 in Schuyler NE. At her passing she was surrounded by loving family and friends.
Traci was preceded in death by her mother Donna JoAnn Temple, and sisters Nina Smith and Sherril Corder. Traci had 4 little dogs that she cared for like children. She lived with Don Paulley the love of her life. She had no children of her own but considered Jamie Wallace and Joe Paulley her children.
Traci is survived by her father Harold Corder, and brothers and sisters Doug Corder (Betsy), Sherry Nelson (Klindt), Rick Corder (April), David Corder (Arlene), and Barb Floodeen (Rick). She is also survived by numerous aunts and uncles, nieces and nephews.
Traci loved gardening, holding her dogs, and being part of family get togethers. Traci loved to laugh and tell stories. She could talk your leg off and did so at every opportunity. She was very artistic, was always creating something, and loved sharing her creations with friends and family. She was a loving sister and will be deeply missed by all who knew her.
A memorial service will be announced at a later date. Memorial gifts can be made in honor of Traci Renee Corder to: Elder Pet Care & Thomas Vet Service, 909 College Ave., Ft. Collins, CO 80524.