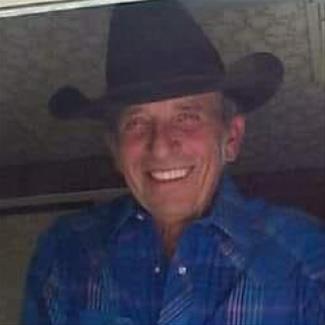 Born on:

March 24, 1934

Departed on:

April 6, 2019

Resided in:

Pilot Mound, IA
Merlyn Louis Demien
Merlyn Louis Demien, known to a few as Mert, of Pilot Mound, Iowa passed away Saturday April 6, 2019 at the Boone County Hospital, surrounded by his kids.

A celebration of life gathering for Merlyn will be held April 20, Noon to 5pm at the Pilot Mound Community Center. This will be a come and go celebration.

Merlyn was born on March 24, 1934 at Pomeroy, the son of Walter and Gladys (Featherstone) Demien. He attended schools in Somers, Manson and Dayton, were he graduated in 1952.

Merlyn enlisted with the United States Marines in 1954. He was honorably discharged in 1957.

On June 26, 1958 he was united in marriage to Betty Mayfield in Pilot Mound. Candi, Cody, and Chad were blessed to call them Dad and Mom.

Merlyn had several jobs. As a kid he candled eggs in Rinard, set bowling pins and graded eggs in Dayton, and milked the family cows. He loved to bring home fish for supper. As an adult he worked for the telephone company climbing poles. This job taught him how to climb trees for Betty to retrieve squirrels and crows to become pets. He worked for Rolfe's in Boone for several years. Moved to Oregon, with their good friends Dave and Shirley Anderson and lived in a camper on the beach, picked strawberries and raking nuts for a living. Itchy feet again they moved back to Iowa and Merlyn started working for Sheet Metal Workers Local 45, he traveled across Iowa and Missouri "putting in ceilings" in hospitals and other business. Once the kids got involved in rodeos, he would come home Friday night to jump in a truck to haul his kids to rodeos over the weekends. Early Monday mornings you would find him headed back to his job to do it all again.

Merlyn and Betty were known for their fundraising activities for Camp Sunnyside. Every Easter you would find them out riding the Pony Express to raise money. They also formed the River Riders Saddle Club and was very involved in the 4-H activities and the Dayton Wranglers Saddle Club. They both had a love for animals; raising cattle, sheep, horses, dogs, raccoons, deer, and even a black bear.

Merlyn retired from Local 45 and decided to get a job taking care of horses for Lavel Abel in Murray for a few years. In 1988 they formed the Diamond D Rodeo with help of family and friends, introducing rodeo to a lot of kids, making his famous Maidrites and Super Dogs!

Merlyn had a way of making everyone feel special, never meet a stranger, and was always smiling and his blue eyes twinkling!

Left to honor his memory are his kids; Candi (Darwin) Demien-Iles of Dayton, Cody (Jeanie) Demien of Stratford, and Chad Demien of Pilot Mound. His grandchildren; Chance (Katie) Nolte, Richville MN, Josh Coffey, Boone, Jamie (Andy)Pelleymounter, Ogden, & Jesse Coffey, Waterloo. His great grandchildren; Cord, Kayden, Gage, Daniel, Cydnie, Cole, Luke & Drew. His sisters; Pearl Johnson, Purcell, Oklahoma and Ruby (Paul) Johnson, Humboldt, and many nephews and nieces, relatives and friends.