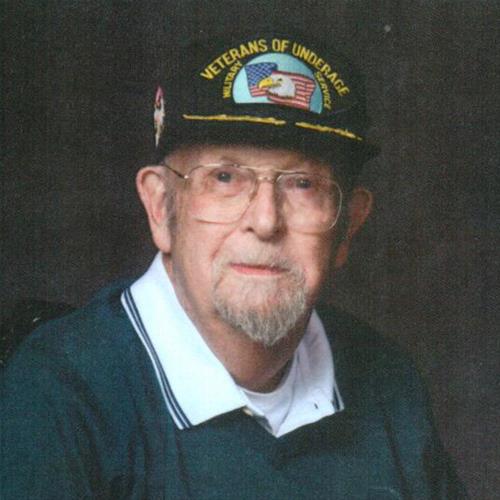 Born on:

July 4, 1932

Departed on:

October 6, 2018

Resided in:

Ames, IA
Robert Duane Dodson

July 4, 1932- October 6, 2018

Our Yankee Doodle Dandy passed away peacefully of natural causes on Saturday. Bob was born in Best, Nebraska, to Jacob and Elizabeth Dodson, the youngest of seven. Bob's oldest brother was already married, awaiting the birth of my dad's nephew. Being the height of the Depression, 'whoopsie' may not have been the word spoken aloud but was definitely the emotion my dad felt. At the age of 14, Bob was emancipated, working the Molybdenum mines in Colorado. He quickly ascertained that an above ground was necessary for his sanity.

His mother then altered his birth certificate information and like many other patriots at that time, Bob was inducted into the Army at 15 and was behind the 38th parallel in Korea at the ripe age of 16. Bob spent the next 30 years in the service attaining the rank of CW-4. After his retirement he joined an organization: Veterans of Underaged Servicemen; men and women as young as twelve - sixteen. He served as VUMS sect'y/ treasurer with this 'band of brothers' and sisters for several decades.

It was during his military tour in France that he met a beautiful Dutch lady who happened to be backpacking through the region. The rest is kismet. Bob and Cathi were married in Rotterdam, Holland in 1954. Their romantic story was even featured in Reminisce Magazine. 63 ½ years of marriage produced two children. Daughter, Debra was born in Fontainbleau. Scott was adopted in Germany.

Dad had several passions; Tobacco and History. After military retirement, Bob earned a BA from CAL State University in History in 1980. For the next four decades he managed the Briarpatch in Sacramento, California. Upon moving to Colorado Springs, he managed the Stag Tobacconist- largest humidor west of the Mississippi, he frequently would brag.

Bob was also 32 degree Mason of the Forget-Me-Not Lodge in Heilbronn, Germany and was active in Eastern Star in California, serving several years as Worshipful Patron alongside Cathi, as Worshipful Matron.

Bob and Cathi moved to Timberland Village in Iowa in 2015 to be near family. With the passing of Cathi in 2017, Bob moved in with Debby in Ames. In July, due to weakening, Northridge Village became his final move. On Saturday evening the angels played final Taps and Heaven received my hero and father. Family was there to usher his earthly transition for his Homecoming. A kinder, gentler man cannot be found. My brother, Scott and I tested these virtues often as teenagers. His compassionate heart will be so, so missed by his five grandchildren and eleven great-grandchildren and Debby. Cathi and Scott preceded him to Heaven.

A Celebration of Life will be held on Friday, October 26th at 7:00 p.m. at Northridge Village Chapel in Ames.