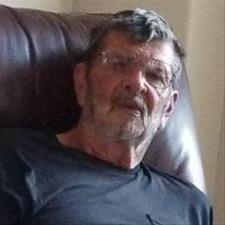 Born on:

July 28, 1941

Departed on:

November 16, 2018

Resided in:

Fairbank, IA
Larry Dean Smith
Larry Dean Smith, 77 of Fairbank died Friday, November 16, 2018, at home after a lengthy illness. He was born July 28, 1941 in Clinton, Iowa.

He married Thelma Hillman on July 6, 1984. Larry graduated from Oelwein High School in 1959. He retired from Hancor in Oelwein after many years of service.

Survived by: his wife Thelma of Fairbank, his mother Margaret (Peg) Smith of Oelwein, 1 brother Kent Smith of Oelwein, 1 son Travis Smith of Maynard, two step daughters Jodi (Tim) Thompson of Stanley, Kym (Chris) Gibson of Dunkerton, a step son Brian (Carrie) Hillman of Nevada, daughter-in-law Cherri Smith of Arkansas, and several grandchildren and great-grandchildren.

Preceded in death by: his father Dean Smith and two sons Jeffrey and Trent Smith.

Larry did not want a funeral but wished his friends and family to think of him often and remember all of the good times they had together.