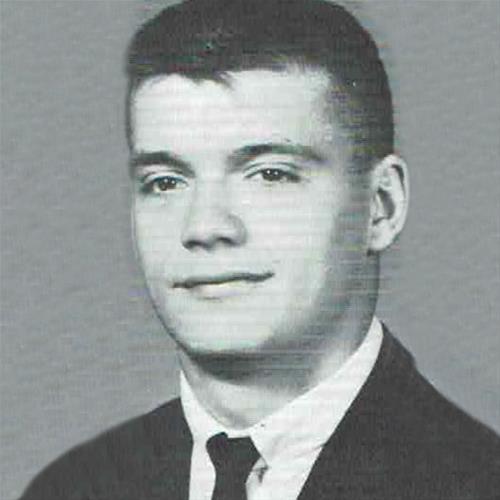 Born on:

May 7, 1947

Departed on:

November 11, 2018

Resided in:

Muscatine, IA
John Franklin Gabriel
John Franklin Gabriel Jr., 71, of Muscatine, died on Sunday, November 11, 2018, in his home surrounded by his family after a courageous battle with illness.

John was born May 7, 1947 in Washington, Iowa to Cecilia Jane (Bruty) and John Franklin Gabriel. John graduated from Columbus Junction High School in 1965 and attended Iowa State University on a football scholarship. On December 14, 1969, John was united in marriage to Janice E. Hoyt, of Columbus Junction, Iowa at Saint Joseph's Catholic Church in Columbus Junction. The couple moved to Muscatine, IA in 1969. John was employed by Grain Processing Corporation of Muscatine, Iowa as a Production Superintendent until his retirement in 2005. He was the proud father of three children and six grandchildren.

John enjoyed spending time outdoors gardening, hunting, fishing, and riding his Harley Davidson motorcycle. He was a life-long Cubs fan. Above all, John enjoyed sharing his passions with his grandchildren.

John was preceded in death by his parents Jane and Frank Gabriel. He is survived by his beloved wife of 50 years, Janice E. Gabriel. His son John F. Gabriel, III, wife Sandrine A. Fahy-Gabriel and their children Jackson, Katherine and Sophie of Muscatine; his daughter Jacqulyn S. Gabriel, husband Lee A. Wegner, of Gunnison, CO; his son Jacob H. Gabriel and his children Lowden, Owen and Nolen, of Muscatine; and his siblings William James Gabriel of Kearney, Missouri and sister Katheryn Jane (Gabriel) Thoene, of Long Grove, Iowa.

In lieu of flowers, the family has established a scholarship fund for Columbus Community School District in John's name.

Memorial arrangements have not yet been determined.