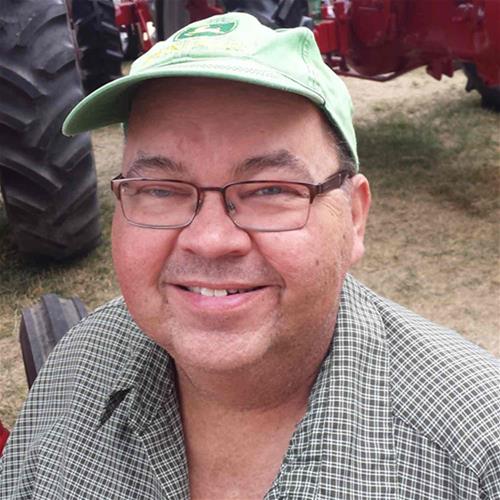 Born on:

October 17, 1961

Departed on:

November 18, 2018

Resided in:

Marion, IA
Gary Kerr
Gary Allan Kerr, 57, of Marion died Sunday, November 18, 2018 at St. Luke's Hospital in Cedar Rapids. Memorial Service: 6:30 pm Thursday, November 29, 2018 at Living Hope Wesleyan Church in Cedar Rapids with visitation one hour prior to service.

Gary was born October 17, 1961, the son of James and Marlena (Buhrmann) Kerr, in Cedar Rapids. He was married to Crystal Fisher on July 16, 2005 in Cedar Rapids. Gary was a former Youth Pastor at Hillside Wesleyan Church in Cedar Rapids and Mainstreet Wesleyan Church in Jonesboro, Indiana. He was a vital part of Living Hope Wesleyan Church in Cedar Rapids. His deep faith and love of God was very important to him.

Gary loved "the farm" and enjoyed fishing, shooting, tractors, and his two pet companions, Lexi and Dug. He was full of stories and as Crystal would put it, "All of them are good and some of them are true." Gary's mission in life was to leave people laughing and smiling and he would do so with a good joke. One of his favorites was, "How did the Farmer find his wife? He tractor down."

Survivors include his wife, Crystal Kerr; brother, Greg (Barb) Kerr; sister, Deanna (Randy) Hixson; half-brother, James McMillin; and nieces and nephews, Christopher, Mandrea, Steven, and Cara.

He was preceded in death by his parents.

Memorials may be directed to Living Hope Wesleyan Church in memory of Gary.