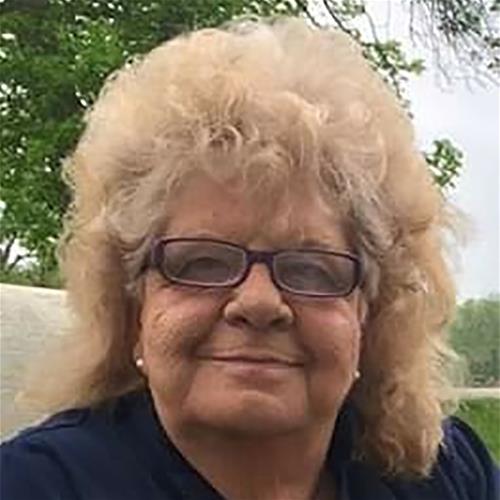 Born on:

September 5, 1940

Departed on:

November 4, 2018

Resided in:

Adel, IA
Bonita M. Draman
Bonita M. Draman, 78, was welcomed with open arms by The Lord, Granny, and her beloved husband of 43 years, Wayne, as she passed through Heaven's gate in the early morning hours of Sunday, November 4th, 2018 following a two year battle with cancer. As part of her final wishes, Bonnie requested that her obituary be one of few words, but clearly she was unaware of just how difficult it would be to reduce a life so full and a spirit so big into just a few short sentences. We did our best to comply, and we hope she approves of our efforts.
Bonnie was born on September 5, 1940 at her childhood home in Waukee, IA to her parents John and Dorothy DeFord. Growing up in Redfield, IA, Bonnie was active in the church and her love for Christ was evident throughout her life. Those that knew her best will always remember her love of socializing, singing hymns, playing the organ, cooking, doting on others to her heart's content, and dancing to country gospel. She was always the first to offer a hug, a kind word, and a kiss to friends, family, and even strangers if they looked as though they needed it. Perhaps that is why not many who met her will ever forget her.
Bonnie's professional background was in nursing and health care, and she received numerous designations throughout her career. This included working as a certified dietary manager, medical assistant, nurse's aide, and emergency medical technician. She was also a renowned property manager. She received the Governor's Volunteer Award in 2015 for her years of service to the Office of the State Long-Term Care Ombudsman, although she also volunteered in other roles. This included playing the organ at church and serving with the local rescue unit as an EMT (each for 18 years), working as a CPR Instructor for the police academy, an OSHA Instructor for the State of Iowa, serving on the Board of Directors for several Iowa nursing homes and on the Board of Directors for the Iowa Manufactured Home Housing Association, as well sitting as a judge for the "National Mrs. America Contest" (something she enjoyed very much).
Bonnie gave of herself in ways not many people in this world do. From opening her doors and her heart to countless foster children over the years, to offering a warm embrace to the colleagues, patients, and residents she worked with (many of whom over time also became her dear friends), she was someone you could always count on. Perhaps most importantly, she always tried to make this world a better place, and in doing so, she made a difference in the lives of everyone she touched. To us…she was simply a beautiful human being, and she left a little sparkle everywhere she went.
Bonnie's spirit is carried on by her 5 children (3 of which were adopted), 16 grandchildren, and an extended family of relation and friends too numerous to list, but too important to forget. Friends (and strangers she would have loved to meet) can attend an interment of her ashes taking place at Harper Cemetery in Redfield, IA at 1:00 PM on Thursday, November 8th. A celebration of life service will follow at 2:00 PM at the Redfield Legion. We invite you to join us in this celebration.