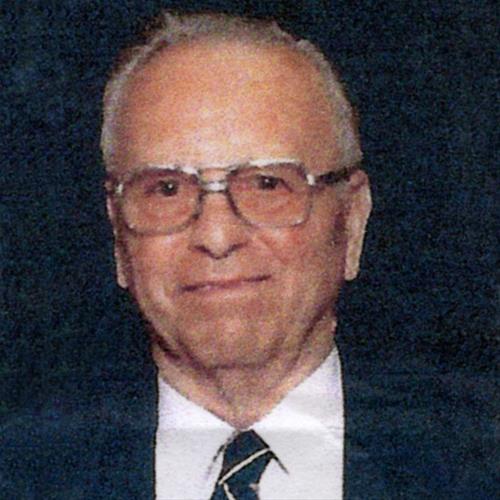 Born on:

September 8, 1919

Departed on:

May 4, 2018

Resided in:

Cedar Rapids, IA
Donald Dale Springer
Donald Dale Springer, 98, of Cedar Rapids, passed away on Friday, May 4, 2018. Mass will be held at St. Jude's Catholic Church on Thursday, May 10th at 10:30 A.M.

Don operated Springer Refrigeration Co. for several years. Don was honored to serve our country during WWII. Shot down from a B-17 bomber during the "Black Thursday Raid", captured and held in a German prison camp for 20 months, participated in the preparations for the real "Great Escape."

Don is survived by his wife Virginia and four sons: Terry (Shellie) Springer, Dr. Michael (Debbie) Springer, Bill (Jeannie) Springer, Mark (Heidi) Springer, and several grandchildren and great-grandchildren.

Memorials can be made to the Alzheimer's Foundation of America.