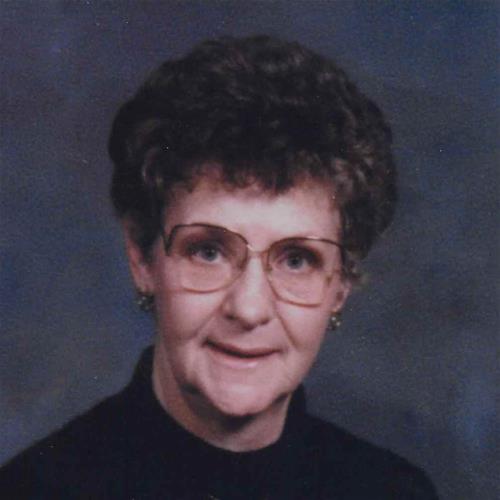 Born on:

September 12, 1933

Departed on:

July 23, 2018

Resided in:

Decatur City, IA
Patricia Greenland
Patricia (Pat) Greenland, 84, of Decatur City, Iowa died Monday, July 23, 2018 at Ellston, Iowa. The Mass of Christian Burial will be celebrated Friday, July 27, 2018 at St. Patrick's Catholic Church in Grand River, Iowa at 11AM. Followed by a luncheon at the Grand River Community Center. Please come help us remember Patricia and share old pictures and your favorite memories.
Patricia attended Charm Country School and later earned her GED. She married Max Greenland in 1950, and to this union were born five children: Kathy Wright, Kenny Greenland, Kevin Greenland, Marty Greenland, and Jamie Gorey.
Throughout the years Patricia worked at the Fashion Shop in Leon, Iowa, Sun Valley Country Club in Ellston, Iowa, Bunn O'Matic in Creston, Iowa and Precinct Manager, Decatur City, Iowa. Most importantly her favorite roles were farm wife, mother, grandmother and great grandmother. Patricia was an exceptional advocate for her children, loyal wife, daughter and sister.
Patricia was a devout Catholic and through the years was a member of St. Patrick's of Grand River and St. Brendan's in Leon, Iowa. She especially enjoyed vegetable and flower gardening, and a well-kept landscaped lawn delighted her. She was a skilled baker and believed in dessert first.
In lieu of flowers, donations to HCI Hospice Care Services (
www.hcicareservices.org
) or to St. Patrick's Catholic Church in Grand River would be appreciated.