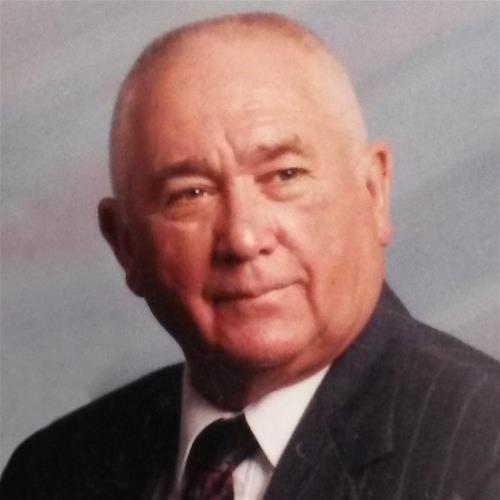 Born on:

April 8, 1935

Departed on:

July 27, 2018

Resided in:

Forest City, IA
Gary Anderson
Gary Anderson was born in rural Woden, IA to Albin and Eva Danger Anderson on April 8, 1935.

He was baptized and confirmed at Grant Lutheran Church which is located across the road from the house where he was born.

He was educated in Linden Township country schools and graduated from Thompson High School in 1953.

He married his high school sweetheart, Sylvia Cooley, on December 27, 1953. To this union four sons were born; Scott, Bruce, David and Gary Alan. Gary and Sylvia farmed in the Thompson area until 1969, when they moved to Forest City where they both worked for Winnebago Industries, Gary as a Supervisor and Engineer. Gary and Sylvia enjoyed traveling the United States, from the Smoky Mountains to Yellowstone and from Fairbanks, Alaska to Shreveport Louisiana. They also enjoyed local favorites like the Iowa Great Lakes and Duluth, MN. Their 43 year marriage ended when Sylvia died from cancer.

Gary was introduced to Lucy Flugum by a mutual acquaintance, who happened to be their banker. They were married by the Reverend Albert Snyder at Lucy's house on January 2, 1998.

Gary and Lucy enjoyed numerous trips in the United States. They especially enjoyed fishing at Leach Lake, saltwater fishing on the Broad River in South Carolina and spending time at Lake Okoboji. The church and bible studies were a regular part of their time together, also gospel concerts and live play presentations were enjoyed within a 100 mile radius of Forest City.

Gary is survived by his wife Lucy; sons, Scott, David and Gary Alan; 7 grandchildren and 6 great-grandchildren; 3 brothers in law, 3 sisters in law, 2 step brothers, 2 step sisters, 1 step-daughter, 2 step-sons, 19 step grandchildren and 15 step great-grandchildren. He was preceded in death by his parents; first wife Sylvia, son Bruce, in-laws Dale and Viola Cooley, brother-in-law Brian, Louis and Eva Schlueger and step mother Helen Anderson.

Funeral services will be held Saturday 4 August 2018 at Forest Evangelical Lutheran Church in Forest City Iowa, Immediately following the service a lunch and fellowship with the family will be held at the church and at 2 p.m. we will depart for Oakland Cemetery In Forest City Iowa for the internment service.