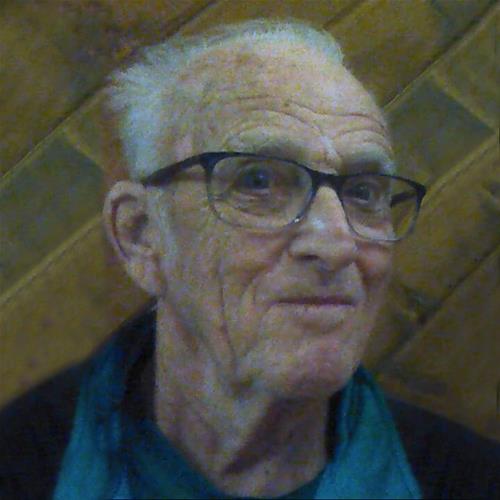 Born on:

October 22, 1936

Departed on:

January 3, 2018

Resided in:

Gladbrook, IA
Robert Dale Hurst
Robert Dale Hurst was born at home in Williamsburg, Iowa on October 22, 1936, 1st son to Arthur Dale Hurst & his wife Edith (Thomas) Hurst.

He spent his youth on his Grandpa Gorsch's farm in Marengo, attending to the farm & attending country schools. When Robert's family moved to Cedar Rapids, he attended High School there. When his father bought a roofing business, the family settled in Oelwein, where Robert met & married Jeanne G. Jenkins, January 4, 1959. Robert & Jeanne continued their life in Oelwein, after a brief stay in Palm Beach. Their only child, Suzette was born in Oelwein.

Robert was in the Air Force, 63rd Fighter Interceptor Squadron ADC, stationed in Chicago. He later worked at Joe's Standard & at Collins Radio & continued there after the sale to Rockwell. Robert took early retirement in 1993 & opened an archery shop in Independence, Iowa. He was one of the founding members & treasurer of N.E.I.B.A. for several years, until the Volga Lake Area became their new home. "Big Bob" was an avid sportsman, hunting & fishing in Colorado, Alaska & Canada. Jeanne passed away 8/31/2006 & Bob continued in Oelwein, until he entered Oelwein Care Center on 12/28/2015. May of 2016 Bob transferred to Westbrook Acres in Gladbrook, Ia.

Survivors include, his daughter & her husband, Suzette & Michael A. Foster; brothers, Clifford & wife Jolene Hurst, Biloxi, MS, Thomas & wife Cheryl, San Antonio, TX, Dennis Hurst, Tampa FL (Friend- Jessica) & his 2 sisters; long time "adopted families", Kevin & Terri Huber, (Denver, Ia), Natividad (Tibby) Mendez (Oelwein), The Terry & Lois Roberts'(Gobs of Robs) Family, originally from the Oelwein area, & the Terry & Ruth Reagan family.

Proceeding Bob in death was a brother, Michael, in infancy; his parents, Arthur D. & Edith; his wife Jeanne; in-laws, Benjamin & Dorothy Jenkins (2007), and brother-in-law Edward Llewellyn Jenkins (1996).

A Celebration of Life Luncheon will be held at the Oelwein American Legion on January 13th @ noon.

Memorials may be forwarded to his daughter, Suzette Foster, 898 Leroy Street, Muscatine, Iowa 52761 or to Westbrook Acres, 605 Garfield Street, Gladbrook, Iowa 50635.