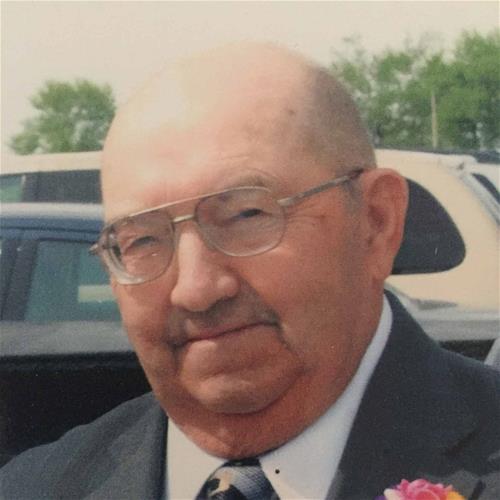 Born on:

October 21, 1935

Departed on:

December 31, 2018

Resided in:

Postville, IA
James Zimmerman
James Frederick Zimmerman, 83, died Monday, December 31, 2018, in his home after a lingering illness.

A private Family Celebration of Life and Inurnment will be held at a later date.

James is survived by his loving wife of 64 years, Wanda. His children, Sherry Schultz, Postville, IA; Doug(Janet) Zimmerman, Postville, IA; Melody(Bud) Brink, Postville, IA; Pamela(Nic) Dunkel , Black Earth, Wisc.; 10 grandchildren, 23 great grandchildren and 2 great-great grandchildren. A brother-in-law Jerry(Maretta) Zumbrunnen, Marion, IA; 2 sisters-in law, Grace Zimmerman, Anamosa, IA, and Shirley Zumbrunnen, Monticello, IA.

"Jim" was born October 21, 1935, to Emil and Matilda(Husman) in Monticello, IA. He graduated from Monticello High School in 1953. Jim married Wanda Zumbrunnen on October 3, 1954.

Jim was involved with agriculture, farming or salesman of ag related equipment in the Monticello and Postville, Iowa, areas. He enjoyed dancing and listening to Polka music, chatting with anyone near and spending time with his family.