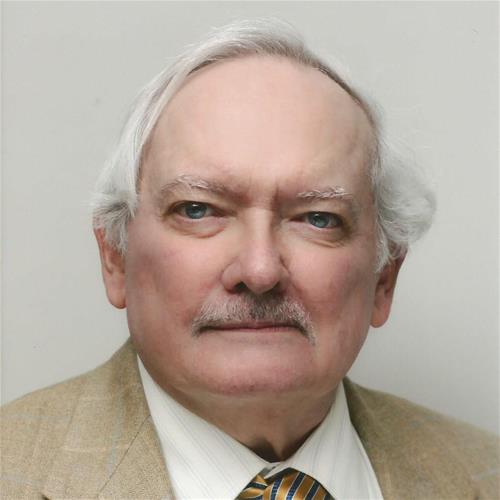 Born on:

April 17, 1944

Departed on:

August 2, 2018

Resided in:

West Des Moines, IA
James Lambert Agnew
James Lambert Agnew Jr.
Monday April 17, 1944 – Thursday August 2, 2018
Memorial Service:
West Des Moines United Methodist Church, 720 Grand Ave, West Des Moines, IA, Saturday August 11 at 10:00 am
Jim Agnew, age 74, of West Des Moines, IA passed away on August 2 at Arbor Springs in West Des Moines.
Jim was born on April 17, 1944 in Macon, GA; the son of James Lambert and Margaret Marie (Shebilsky) Agnew. He attended school in Omaha and graduated from Omaha South High School in 1962. He went on to Peru State College and graduated with a degree in Mathematics Education. He earned his Masters of Arts in Teaching of Mathematics from Stanford University several years later. He started teaching in the Hamburg, IA Public Schools before moving on to the Urbandale IA Community School District.
In 1973 he resigned his teaching assignment and founded his tax and accounting business, A&C Bookkeeping. Soon after that he joined up with Bill Tunink and founded Agnew Tunink & Associates. In subsequent years he became a Certified Financial Planner and joined American Express as an independent planner for them along with Carol Young in his new firm of Agnew Young and Associates. In 2004 he left American Express and with Frank Mokosak began Agnew Mokosak Group. He retired as a financial planner in 2010 but continued his tax practice with Michael Monachino until a debilitating disease caused him to retire in 2015.
He is survived by his best friend Wesley Day of West Des Moines, IA, sister-in-law Linda Agnew of Hamburg, IA, nieces and nephews: Amy (Kelley) Herron of Rock Port, MO; Carrie (Anthony) Harris of Indianola, IA and Michael (Jennifer) Agnew of Harlan, IA, six grandnieces and nephews: Emily Herron, Nicholas Herron, Joey Herron, Christian Harris, Mark Harris and Ava Agnew, other family and friends.
Memorial services will be held at West Des Moines United Methodist Church.
Memorials may be given to Peru State College Nebraska or Boys Town Om