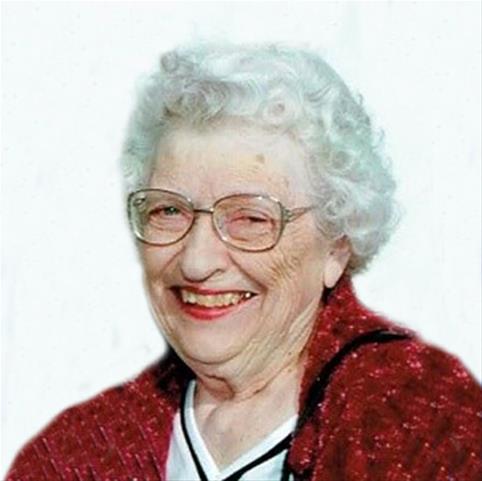 Born on:

September 21, 1926

Departed on:

August 29, 2018

Resided in:

Marion, IA
Elizabeth Rutherford
Elizabeth Claire "Betty" Wolfe Rutherford, 91, passed away on August 29, 2018 at her home at Summit Pointe Senior Living in Marion, Iowa. She had recently held a get-together with all of her children at her residence. All enjoyed the time together and will cherish it.

Betty was born in Hampton, Iowa on September 21, 1926. She was the first of three daughters born to Rollin B. Wolfe and L. Rebecca Laird Wolfe. She was married on June 16, 1951 to Robert B. Rutherford. They lived in Hiawatha and then in Marion. Robert preceded her in death in 2006. She was also preceded in death by her sisters, Esther Wolfe Larimer and Helen Wolfe Nuttall.

Betty is survived by son, Robert E. Rutherford (Diane Giblin Rutherford) of Marion, IA; daughter, Nancy J. Rutherford Allen (T. David Allen) of Camdenton, MO; and son, John L. Rutherford (Linda Niebes Rutherford) of Moravia, IA. She left five grandchildren, Kristy Rutherford Mabikulu (David), Jayme Rutherford Escobar (Rich), Jason Vulgamott (Amanda), Ted Vulgamott, and Amy Vulgamott Klug (Robert). Betty also blessed with seven great grandchildren, Kianna, Logan, Brinley, Phoenix, Sophea, Jazlyn, and Addy; as well as seven nieces and nephews and two brothers-in-law.

Betty attended school in Clarion, IA; Oelwein, IA; and Cedar Rapids. She graduated from Coe College in 1948, with degrees in Public Education and Music. She later received a master's degree in education from University of Iowa. Her occupation was teaching, which she did for several years in Toddville and Urbana. She later worked at Rockwell in Cedar Rapids. She was an accomplished pianist and gave lessons. Her hobbies included knitting; make puzzles, gardening, collecting stamps and art. Betty was active many years in ESA professional women's sorority and Cedar Rapids Stamp Club. Betty was a member of St. Paul's United Methodist Church in Cedar Rapids and active with the Methodist Women's Circle for many years. Later in life, Betty enjoyed traveling most of all, and she had been all over the world.

Betty will be laid to rest with her husband at the National Cemetery at Rock Island, IL. A memorial gathering with family will be scheduled at a later date.

The family wishes to express their deep appreciation for all the support Summit Pointe Senior Living staff, Kate and Compassus Hospice Care (Tiffany) of Cedar Rapids.

In lieu of flowers and cards, the family respectfully requests donations be sent to St. Paul's United Methodist Church in Cedar Rapids or to one of Betty's favorite organization the National Wildlife Federation.