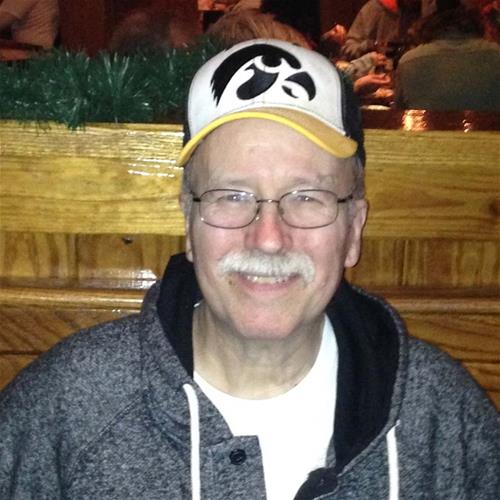 Born on:

September 12, 1951

Departed on:

April 3, 2018

Resided in:

Cedar Rapids, IA
Mark Terwilliger
Mark Alan Terwilliger, 66, of Cedar Rapids passed away at his home on April 3, 2018.

After graduating from Cedar Rapids Prairie High School, Mark chose to serve his country by enlisting in the US Air Force. His position with the National Security Agency (NSA) lead to assignments worldwide, including a tour in South Korea.

Building on his prior military training, Mark graduated from Kirkwood Community College with a degree in computer programming. He moved to Dubuque to join the IT department of a national furniture manufacturer. Eventually he took his programming experience to the West Coast where he joined the computer department of a Portland, Oregon firm which monitored the value of pre-owned vehicles. In 2014 he returned to Cedar Rapids to help with the care of his mother.

Mark is survived by his four siblings, Steve (Verlee) Terwilliger of Valencia, CA, Barb (Dan) Smith of Solon, IA, Penny (John) Barnts of Marion, IA, and Joe (Christie) Barger of Cedar Rapids, along with many nieces, nephews, great nieces and great nephews, who will all miss his loving verbal jabs and wicked humor.

He is preceded in death by his father, Dean Terwilliger; mother, Edie Barger; stepfather, Jim Barger; niece, Merrick Ham, and great niece, Cecilia McKinley.

A memorial for Mark will be scheduled at a later date.