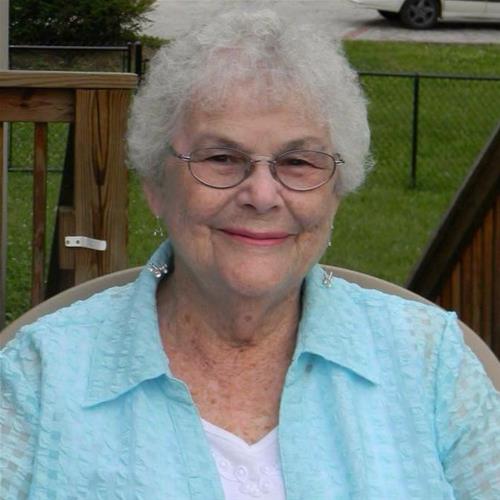 Born on:

April 30, 1932

Departed on:

November 2, 2017

Resided in:

Muscatine, IA
Shirley Yerington
Memorial Service: Gannon Hall (St. Mathias Church), Muscatine, 2 pm – 5 pm, Sunday. No visitation or funeral service.

Shirley Mae (Cox) Yerington, 85, Muscatine, died Thursday November 2, 2017 at her home with her children at her side. She spent her final days doing her favorite thing: surrounding herself with her loved ones.

In lieu of flowers the family has requested memorials be made to Unity Point Hospice.

Mrs. Yerington was born April 30, 1932, in Solon, Iowa, the daughter of Roy and Florence (Stover) Cox. She was the seventh of eight children. She married Robert Floyd Yerington February 24, 1951, in Iowa City. She was a graduate of Iowa City High School, class of 1951.

She spent nearly three decades employed as a CNA and CMA, working at Hershey Manor, Oakwood Nursing Home, and finally the Muscatine County Home.

She was an avid fan of the Chicago Cubs, the Dallas Cowboys, and the Iowa Hawkeyes. She spent many years attending square dances with her husband, and loved to travel. She treasured her family most of all, and loved spending time with her 4 children and their spouses, as well as her thirteen grandchildren and 16 great-grandchildren.

Her family will remember her for her love of Gene Watson and country music, her delicious chicken noodles, fried chicken, peanut clusters, and peanut butter pie; her epic Netflix binges, and her favorite "guilty pleasure," shopping QVC and the Home Shopping Network.

Those left to honor her memory include a daughter Deb Droll and husband, John of Ridgedale, MO; three sons, Donald and wife Stacy of Muscatine, Richard and wife, Mary of Columbia, MO; and Roy and wife, Donna of Muscatine; 13 grandchildren, Nikole Carver, Travis Wendt, Justin Droll, Rob Yerington, Michelle Teel, C.J. Yerington, Tracie Ihle, Courtney Burton, Rob Gleason, John Gleason, Nathan Yerington, Jasmine Yerington, and Austin Yerington; and sixteen great-grandchildren, Jacob Burns, Olivia Carver, Sofia Carver, Jocelyn Wendt, Carson Wendt, Jenna Droll, Jordan Droll, Rylan Teel, Emma Teel, Amelia Ihle, Thomas Ihle, Lydia Ihle, Hazel Ihle, Elijah Burton, Jillian Burton, and Ella Gleason.

She was preceded in death by her husband Robert, her parents Roy and Florence, and all seven of her siblings.