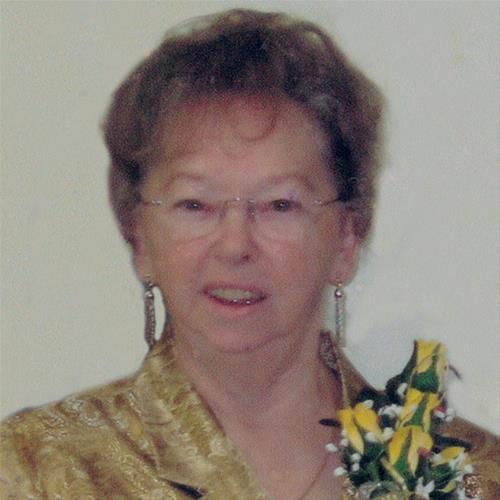 Born on:

April 9, 1937

Departed on:

December 29, 2017

Resided in:

Cedar Rapids, IA
Julia Ohlhauser
Julia Mae Ohlhauser, 80, of Cedar Rapids, passed away Friday, December 29, 2017, surrounded by family and loved ones at the University of Iowa Hospital. A Celebration of Life will be on Sunday January 14, 2018 at the American Legion Hall, 625 31st Street, Marion, Iowa from 1:30pm-4pm

Julia was born, April 9, 1937, in Garfield Township, Wisconsin, the daughter of Ray and Bernice (Duncan) Hard. Julia was united in holy matrimony to Ernest Ohlhauser on November 12, 1955 in Cedar Rapids. Julia and Ernie were then blessed with three sons and a daughter, where they raised their family in a neighborhood of grandparents, aunts, uncles and cousins.

Julia's simple pleasures included sewing, crocheting, knitting and also watching nature out her front window: birds, squirrels, deer, rabbits and her flowers.

She enjoyed cooking for multifamily gatherings, camping, fish frys, country music and spoiling everyone's children.

Survivors include her husband, Ernest (Ernie) of Cedar Rapids, children Michael (Mary) Ohlhauser of Cedar Rapids, Mark (Wendy) Ohlhauser of Marion, Kerry (Lori) Ohlhauser of Norway and Teresa Ohlhauser (partner Garren Horning) Savanna, Illinois; nine grandchildren, Crystal (Bevin) Benhart, Nick Ohlhauser (partner Daryl Stout), Shiloh, Cheyanne, Levi, Regan, Wyatt, Echo and Jared Ohlhauser, three great grandsons, Bryton, Brady and Kaidan Benhart; Brother, Robert (Ruth) Hard; Sister-in-Laws, Lydia Hard, Cindy Hard and Leona Morarie; Brother-in-law John Wickman.

Julia joins those who gone before, including parents, Ray and Bernice Hard, brothers Ray, Chuck and James Hard, sisters; Mary Kay (Aunt Tootie) Wickman and Rosie Cassvant and many other loved ones.