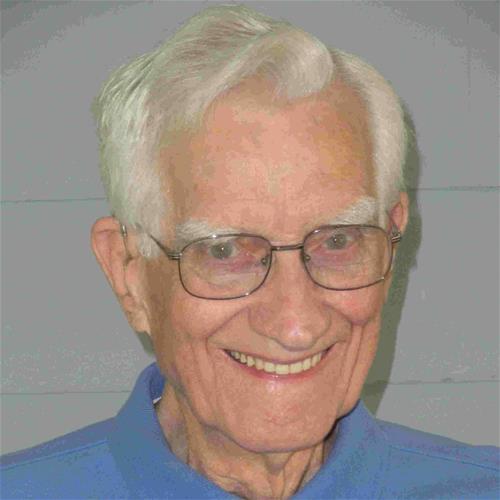 Born on:

October 27, 1921

Departed on:

December 3, 2017

Resided in:

Cedar Rapids, IA
Robert B. Davisson
Robert "Bob" B Davisson, 96, of Cedar Rapids, passed away Sunday, December 3, 2017, at Northbrook Manor, Cedar Rapids, after a short illness. Per Robert's wishes, no services are planned.

Survivors include daughters Mary Davisson, of Cedar Rapids, Kathy(Steve)Masters, of Lincoln, Nebraska, sons Ron (Judy) Davisson, of Mound, Minnesota, and John (Doni) Davisson, of Raleigh, North Carolina. Granddaughter, Lisa Davisson, of Mound, Minnesota, grandsons, Peder (Michelle) Davisson, of Crystal, Minnesota, Matt Masters, of Ankeny, Iowa, Clay (Tamara) Masters, of Des Moines, Iowa, Charlie, Joey, Daniel, and Michael Davisson, of Raleigh, North Carolina. Great grandchildren, Gretchen Davisson, of Iowa City, Iowa, Jonathan Davisson, of Crystal, Minnesota, Zach and Tyler Masters, of Ankeny, Iowa, Madeline and Robert Masters, of Des Moines, Iowa. Nieces and nephews, Craig (Lucy) Davisson, of Des Moines, Iowa, Linda Davisson, of Florida, Pam (Don) Snyder, of Phoenix, Arizona, Brad (Gena) Shever, of Peoria, Arizona, Valerie (Doug) Meyer, of Glendale, Arizona, and Dawn Roberts Ross, of Grand Prairie, Texas. Sister and Brother in-law, Jane and Marvin Shever, of Phoenix, Arizona.

Robert was preceded in death by his wife, Vivian(Betzenhouser)Davisson, parents, Wallace and Nellie Davisson, brother, Reed Davisson, sister, Doris Koeppel, niece Kim Shever Adornetto, nephew Jay Roberts, and granddaughter in-law, Kristi Masters.

Robert B Davisson was born on October 27, 1921, in Des Moines, Iowa, to Wallace and Nellie Davisson. He graduated from East High School in 1939, then began attending Drake University before the war changed his plan. Robert married the love of his life, Vivian, on September 25, 1941, in Princeton, Missouri. He worked at Consolidated Aircraft in San Diego before joining the United States Navy. Robert proudly served from 1944-1946 on LST-341 in the Western Pacific, attaining the rank of 2nd Class Petty Officer, running the ship controls. National Science Foundation grants allowed him to continue his education at the University of Houston during the summers of 1963-64. In 1968, Robert earned his Bachelor of Science degree in Industrial Education from Iowa State University. Finishing his ongoing education in 1972 at the University of Iowa with a Master of Science degree in Higher Education Administration from the University of Iowa. During this period Vivian and Robert made a loving family with four children. During his professional career, teaching was his passion, beginning as the first vocational technical instructor in Iowa, at North Iowa Community College in the late 1950's specializing in math and electronics. In 1965 Robert and family, moved to Cedar Rapids, and had the unique opportunity to be one of the six original instructors at Kirkwood Community College. He was the head of the electronics and math department until his retirement in 1990. During the 1970's, Robert served as the President of the Emerald Knights Drum & Bugle Corps, along with Vivian they enjoyed traveling the country with the corps. Family gatherings were important, he looked forward to phone calls from his kids, and loved pictures of grandchildren and great grandchildren. He enjoyed sharing stories from his childhood, and visiting with his longtime friend, Keith Griem. Robert loved dogs throughout his life, especially his childhood dog, Pat. Daily crossword puzzles was a hobby. A love of woodworking was a passion. His devotion to Vivian was witnessed by his care of her during an eight year period prior to her death at home in 2002 from a neurological disease Progressive Supranuclear Palsy. In the latter part of his life, he appreciated the help of his daughter, Mary, allowing him to stay in his home.

In lieu of flowers, memorials may be directed to the family who will forward to Kirkwood Community College Electronics Dept.