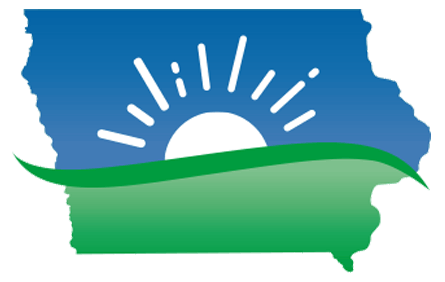 Iowa Cremation is committed to the ongoing safety of our community, and we understand that we are facing an unprecedented situation due to the COVID-19 virus. As we find ourselves in this challenging time for our society and recognize that we are an integral part of the community, we also must do our part to protect the community. Our Associates have been continually following the recommendations and guidelines that have been provided by the Centers for Disease Control and Prevention and the Iowa Department of Public Health.
We fully recognize how important participation is as one begins a grief journey. Several proclamations have been issued by Iowa's Governor that impact gatherings to celebrate a life lived and our Licensed Funeral Directors can assist with information on private viewing and witnessing options.
In addition to the above, Iowa Cremation is adhering to the "Public Health COVID-19 Reopening Guidance" and the "Guidance for Spiritual and Religious Gatherings During COVID-19" that were issued on April 27, 2020. We care deeply about the safety of our Associates and visitors. If you are feeling ill, have had signs of a respiratory infection, have recently been exposed to someone with COVID-19, or have recently traveled to a high-risk area, please do not enter our facilities.
We have for several years offered the ability for the completion of arrangement conferences through the use of virtual meetings and documents that can be signed electronically. At all Iowa Cremation facilities, we have invested in hand sanitizing stations and sanitizing wipes. We also have implemented additional cleaning measures for those places or items that receive more frequent contact.
The Associates of Iowa Cremation will continue to serve our state just as we have for the last 20 years- with genuine care for our fellow Iowans.
Additional Resources:
www.governor.iowa.gov - Governor Reynolds Office
www.cdc.gov - Centers for Disease Control and Prevention
www.idph.iowa.gov - Iowa Department of Public Health
www.whitehouse.gov - White House Coronavirus Guidelines