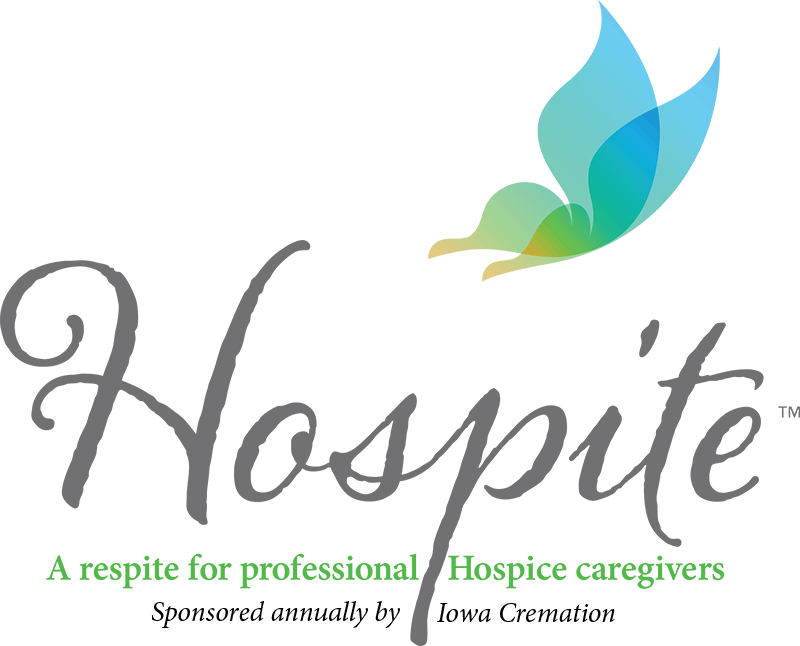 Iowa Cremation will be hosting our annual Hospite event on Thursday, October 25, 2018 at the FFA Enrichment Center on the Des Moines Area Community College campus. The event will begin at 8:00 a.m. with delicious food served throughout the day for those attending.
This unique event is specially designed as a respite for professional Hospice caregivers. This program offers a time for reflection, networking opportunities and continuing education for Hospice professionals across Iowa. All CEU fees will be paid for by Iowa Cremation.
Our keynote speaker is David Kessler, one of the world's foremost experts on healing and loss. His experience has helped thousands face life and death with peace, dignity and courage. He is the author of five best selling books and is a contributing writer for Oprah.com, Dr. Oz's Sharecare.com, Anderson Cooper 360 and The Huffigton Post. David's website, Grief.com, serves as a wonderful resource of grief resources for the public and professionals.
Registration for this event, and more information is available by visiting www.IowaCremation.com/Hospite.