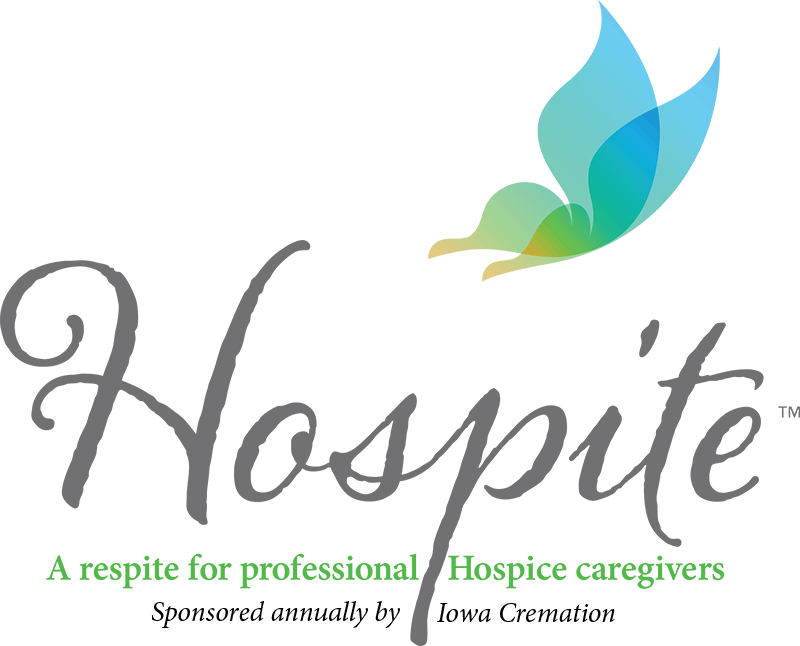 Who:
Hospice and palliative care professionals, including doctors, nurses, clergy, chaplains, lay ministers, counselors, social workers, support staff, volunteer coordinators. Invite anyone it would help!
What:
Hospite – A respite for professional Hospice caregivers is designed as a FREE annual program to provide time for reflection, networking opportunities and continuing education for Hospice professionals across Iowa.
Please join us for a time of reflection and networking opportunities for hospice and bereavement professionals. The keynote speaker for our 9th annual event will be Kenneth Doka, Ph.D., a professor of Gereontology at the Graduate School of The College of New Rochelle and Senior Consultant to the Hospice Foundation of America.
Learner Objectives of the program:
Learner objectives and description of program will be provided in the near future.
Why:
Cedar Memorial and Iowa Cremation are blessed with a staff of caring professionals, who embrace the families you have unselfishly served. It is our unrelenting mission to continue your care, with compassion and dignity. Our similar goals and challenges beg for our continued and frequent dialogue.
When:
Wednesday, October 23rd in Des Moines. Check in at the event will begin at 8:00 a.m. Delicious food will be available during registration, lunch and the afternoon break.
Where:
Hospite 2019 will be held at the FFA Enrichment Center on the Des Moines Area Community College campus.
Parking:
Parking is available in the attached parking complex.
*CEUs:
CEU fees will be paid by Iowa Cremation. The following is information about the amount of continuing education hours offered:
Information regarding CEU amounts offered will be available closer to the program date.
Formal health professional continuing education hours are provided at no cost courtesy of Cedar Memorial/Iowa Cremation. All healthcare professionals in attendance will be provided with a certificate of completion issued by Kirkwood Community College. Certificates will be awarded for 100% attendance only (partial credit will not be awarded). Nursing contact hours approved by Iowa Board of Nursing Provider #30. All allied health professionals are reminded that they are responsible for reviewing the governing rules of their boards to determine if appropriate subject matter criteria will apply. A course evaluation will be available upon program completion. Continuing education approved by Kirkwood Community College Provider #30. Questions regarding continuing education credit may be directed to Kari Rossetti at Kirkwood Community College.