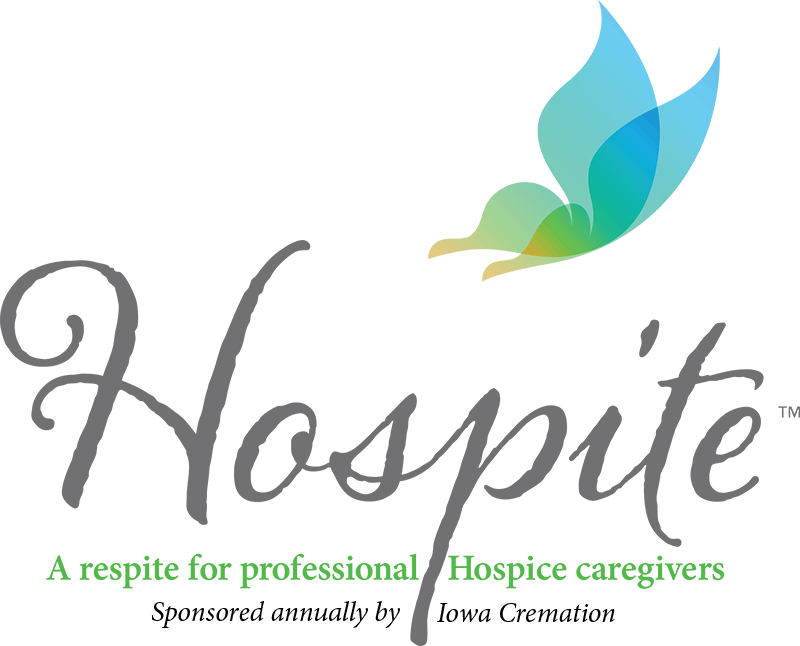 Network. Learn. Enjoy.
Join us Thursday, October 21nd from 8:00 AM to 3:30 PM in-person at Des Moines Holiday Inn Downtown-Mercy Campus, 1050 6th Avenue, Des Moines, IA 50314.
Registration will be available closer to the event date. Please check back.
Stay up to date- subscribe to our Hospite contact list.
Who should attend?
This free workshop, sponsored by Cedar Memorial/IowaCremation, is intended for healthcare, hospice and palliative care professionals, including physicians, nurses, clergy, social workers, and support staff. Invite anyone you feel this program will help!
Why do Cedar Memorial and Iowa Cremation sponsor this FREE event?
Iowa Cremation and Cedar Memorial are blessed with a staff of caring professionals, who embrace the families you have unselfishly served. It is our unrelenting mission to continue your care, with compassion and dignity. Our similar goals and challenges beg for our continued and frequent dialogue.
Additional information and registration will be available in August. Please check back.