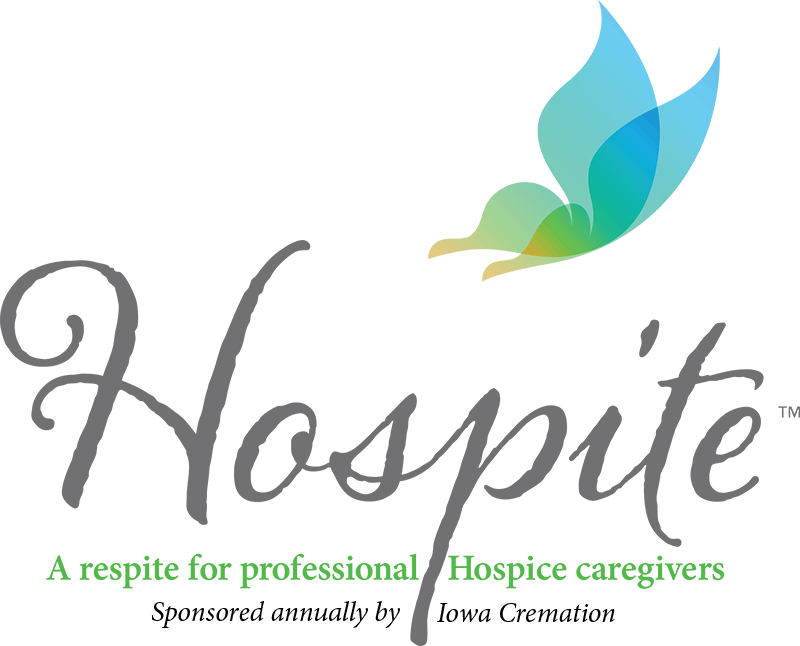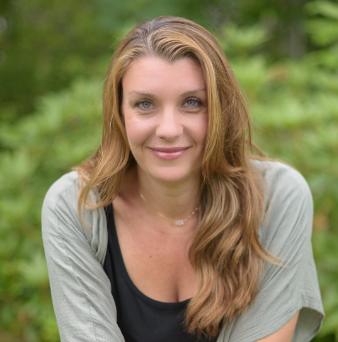 Our keynote speaker for Hospite 2022 will be Claire Bidwell Smith. Claire is a renowned therapist specializing in grief and the author of three books including Anxiety: The Missing Stage of Grief. Led by her own experience with loss, and fueled by her work in hospice and private practice, Claire strives to provide support for all kinds of people experiencing all kinds of grief. In addition to having given dozens of talks on loss, Claire has written for and been featured in many publications including The New York Times, The Atlantic, The Washington Post, MSNBC, CNN, Oprah Magazine, and Scientific American. She is the host of Lemonada Media's popular podcast New Day. Learn more about Claire's work at ClaireBidwellSmith.com.
Continuing Education fees will be paid by Cedar Memorial and Iowa Cremation. Please provide license information when registering. Pre-registration is required. Lunch is included for in-person attendees.
Purpose
This workshop will hlep members of the caregiving community explore the significant topic of understanding and healing all types of grief.
Objectives
Identify grief causes, symptoms, and reactions.
Assess coping strategies for individual and collective grief.
Describe the connection between grief and anxiety and the implications for grief treatment.
Discuss how narrative approaches can be used with clients to help them cope with loss.


Continuing Education Credit: To Obtain the 5 Nursing Contact Hours (RNs, NPs, LPNs) or 6 CEHs (social workers, marriage and family therapists, counselors) associated with this workshop, the pre-registered health care professional will need to register for continuing education credit along with check-in at the venue registration table, attend all of the workshop in its entirety, check-out at the venue registration table, and complete the program Evaluation Form. Partial credit will not be awarded. The health care professional successfully meeting these requirements will receive a Certificate of Completion indicating the contact hours of CEHs awarded for their profession. Certificates will be issued by Kirkwood Community College (Iowa Board of Nursing, Provider #30) via e-mail two to three-weeks following the workshop date. All allied health professionals are reminded that they are responsible for reviewing the governing rules of their boards to determine if appropriate subject matter criteria will apply. Participants should be prepared to provide license information when registering.
PLEASE NOTE: Late arrivals or early departures will be allowed to attend the workshop - but they will NOT be eligible to earn continuing education credit.
When:
Thursday, October, 20 in Des Moines. Check-in will begin at 8:00 a.m. Food and beverages will be available during registration, lunch, and the afternoon break
(Please note that Hospite 2022 is offered in-person only.)
Where:
Thursday, October 20 in Des Moines will be held at the Hilton Garden Inn Des Moines/Urbandale, 8600 Northpark Dr, Johnston, IA 50131. On-site complementary parking available.
Who should attend?
This free workshop, sponsored by Cedar Memorial/IowaCremation, is intended for healthcare, hospice, and palliative care professionals, including physicians, nurses, clergy, social workers, and support staff. Invite anyone you feel this program will help!
Why does Iowa Cremation sponsor this FREE event?
Iowa Cremation is blessed with a staff of caring professionals, who embrace the families you have unselfishly served. It is our unrelenting mission to continue your care, with compassion and dignity. Our similar goals and challenges beg for our continued and frequent dialogue.
Stay up to date- subscribe to our Hospite contact list.